A new Era in Bunkering Vessels

Providing Just-in-Time Bunker fuel gives a very high level of flexibility, saved time, increased profit and at the end of the day helps you to more satisfied Customers.
Go4 Intelligent Bunker Barges are Purpose Built for Bunkering. They are built to international industry standards by a high quality ISO-certified shipyard and are designed for quick and safe mooring alongside to connect to the manifold and transfer high viscosity marine fuel at full capacity. The Barges are constructed to manoeuvre below six knots and feature six Yokohama fenders for safe mooring and a 22 meter long hose and service crane provides secure access to the customers manifold.
Efficient Barge Operation
An efficient bunker barge is a profitable bunker barge. Go4 Barges enable efficiency in mooring, connecting to the manifold and the pumping rates, but more importantly, it reduces idle time spent in transit or unnecessary visits to the oil terminal for filling involving mooring cost, harbour duties, terminal cost, etc.
Instead of returning to the terminal, a Go4 Barge can deliver products to the next customer. With its on-board in-line blending system, Go4 Barges can blend any IFO quality at the time of delivery.
Please visit our dedicated web-site: go4bunkering.com
Go4 Bunker Barge Design Philosophy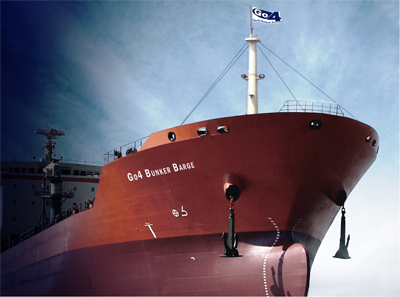 Go4 uses a modular approach to build state-of-the-art bunker barges based on internationally approved, industry standards. We build it right the first time to meet specific bunkering needs. Go4 Bunker is a leader in bunker blending technology and has a proven track record of innovative solutions, which is combined with the high quality ships built by the ISO-certified Shenfei ship yard, to make a trusted brand of bunker barges.
The Go4 brand will mean delivery of a quality marine fuel products with exact volumetric measurement, which will have your customers coming back to you rather than your competion while giving you a bunker barge that is capable of producing all Marine fuel types. With its unique tank segregation system, you can deliver multiple IFO compliant fuels to multiple clients before returning to the terminal to refill. This offers high flexibility, low cost and an excellent return on your investment.
The partnership offer contractual ownership from signature to virgin voyage. We use only high quality suppliers with verified references and worldwide availability of spare parts. Through the combined effort of the Shenfei Shipyard, Go4 Bunker and Maersk Broker, we have designed a bunkering vessel that performs like an oil terminal while offerering the best of Class solution in technical, operational and safety performance.
Go4 Bunker Barge - The Details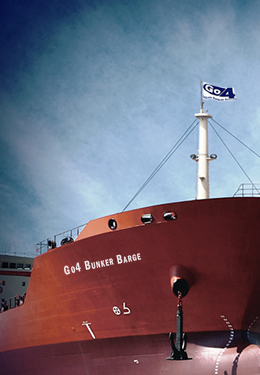 High Quality ships from an ISO Certified Yard (Shenfei)
Professional Management
Skilled and Experienced Staff
Quality Machinery for Plasma Cutting and Welding
Proven High Quality Track Record
Building to European Standards
5 Year Warranty Paint Program

SA 2.5 Compliant
Immediate Shop Primer/Epoxy Coating to avoid contamination
Makers List
High Quality suppliers
60% of equipment is of International origin
Quality of equipment (checked References)
Spare part availability assurance
Sturdy Hose- and Service Crane
Hose Protectors and Couplings
Able to reach customers manifold
Hydraulics that can withstand bad weather/rolling
Low Speed Maneuverability (<6 Knots)
1 Hyundai Himsen Main Engine
1 Streamlined High Lift Flap Rudder
1 Controllable Pitch Propeller
1 Electric Bow Thruster (300 kW)
6 Yokohama Fenders 2.5 x 5.5 – (3 on each side)
Safety issue for fast and smooth mooring
Follows IMO Safety Recommendations
Tank Segregation for different Marine Fuel Oil qualities
Higher supply flexibility
No contamination of products
Cargo System with Simultaneous Loading/Discharge of Multiple Products

Pumping Capacity with Actual Throughput
750 m³/Hour 95% efficiency @ 500 cSt @ ship manifold
Matching Pipes, Valves, Filters, Pumps and By-Pass System dimensions
Boiler Room
Efficient and economic Operation
Burner Suitable for Diesel, HFO and Emulsified Oil Products
On Board/In Line Customer Specific Blending
Meet ISO8217 standards
Ensures exact viscosity match
Quality Assurance
In-Line Metering
Ensures exact volumetric measurement of delivery
Quantity Verification for Customer to avoid disputes
Delivery NOTE printout for proof of delivery
Summary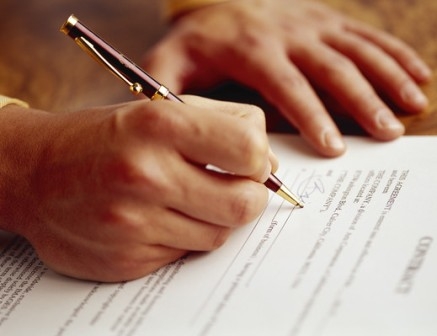 The Go4 bunker barge is the best of Go4 bunker technology and know-how, Shenfei quality shipbuilding and the Maersk Broker worldwide network in a single product.
We deliver intelligent bunker solutions that ensures your customer's satisfaction and gives you a BRAND in the Bunker Industry.
Our barge solution enables you to produce all Marine fuel types to meet ISO8217, you can deliver multiple fuels to multiple clients before finally returning to the terminal once you are empty. This offers high flexibility, low cost and an excellent return on your investment.
Go4 combines the highly skilled precision of Go4 Bunker with the Shenfei shipyard quality and Maersk's Broker network to create a bunker barge capable of producing multiple IFOs to maximize profitability, reduce cost and simplify logistics.develops and introduce purpose built bunker barges using state-of-the-art bunker tanker technology. The modular approach comply with internationally approved, industry standards.

With a Go4 bunker barge, your clients know they are getting the right product and the right quantity at the right time.